Sponsors
SOLON
A Swiss organisation called SOLON, based in Durban has agreed to fund some of the transport, accommodation and communication costs of the project. For this we are very grateful to Cecily Salmon who visited the projects two years running and supported us. This will make life so much easier and the project more able to carry out its tasks.
The Methodist Church in the Shooters Hill Circuit
These congregations have donated time money and enthusiasm to help the Mashudu Projects over a four year period. They have held coffee mornings, children's services, Christmas bazaars etc. Our grateful thanks goes to all those who have been so kind - too many to mention individually.
Other Sponsors
A Buy a Brick scheme has been launched in which sponsors are asked to donate a sum of money to buy bricks for the Centre in Tshakhuma. We need 65,000!!!
Penny Crowe came to the Limpopo area in 2000. She now lives in Cheltenham and arranged a coffee day that raised £298. Thanks Penny!
A group of Ely (UK) WI members knitted a number of children's woolly jumpers, and these were gratefully received by the Centre for Positive Care.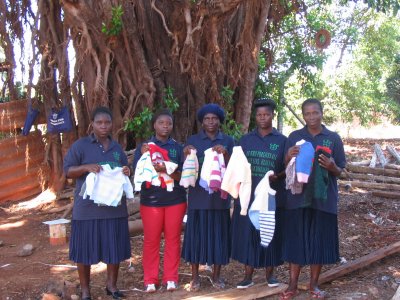 David Ashby put together a book of poems by Jack Scrafton and sold them making over £250 - brilliant!
Luonde Lodge of Elim in the Limpopo who help us with transport for projects plus chikens as prizes, internet support and a tranquil space for volunteers. Thanks to Sean Collett and his team.